Valentines day is a holiday that really doesn't have much of a meaning for me or those I care about. The past few years I haven't been able to spend it with Zach (he works nights) but this year, this glorious 14th of February in the year of 2014, he didn't have to work.
Now you'd think we'd go on some grand romantic adventure. Dinner, desert, wine pairings at a fancy restaurant (which he did our first year dating; gold star to that fellow. He knows how to treat a lady.) but we are home-bodies now that we have our own home. What does that mean? We like our bodies to stay at home. With a relationship based on honesty and blatant mockery of most traditional customs we decided to have a Valentines Day Adventure!
This is where the pig comes in. And by pig I mean pork tenderloin. And by blanket I mean Pillsbury crescent rolls.
Yup.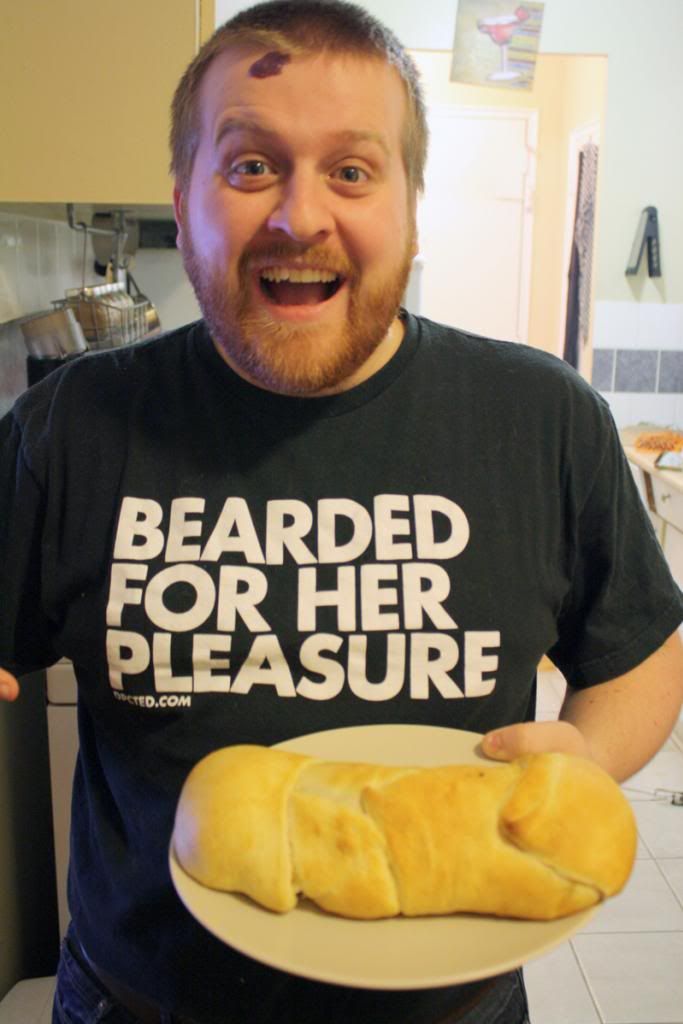 This happened.